The Globalization of E-commerce in Business
Most small and medium sized businesses (SMEs) used to be local businesses. Trading internationally required a significant effort, especially for those selling direct to customers.
Shipping individual packages was complicated and expensive, and few found it worth investing in streamlining the process. Now, however, the internet has reshaped that world.
目錄: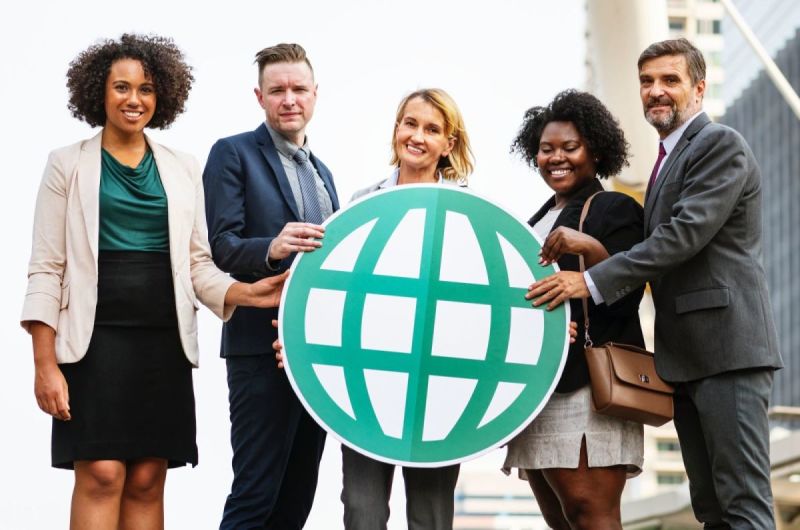 The changing face of business
This month saw the 20th anniversary of e-commerce, the driving force behind the revolution. It all began with the sale over the internet of a single album, Sting's Ten Summoner's Tales, and though initial growth was slow such trading has now become firmly established. Last year, ecommerce brought in $263 billion in the US alone. Key to this growth has been the ease with which e-commerce can be used to expand markets globally. This has drawn more and more SMEs into this way of doing business, which has in turn put pressure on other players in the commerce system to improve the services they offer.
你需要一個網站嗎?
想建立一個網站,但不知道從哪裡開始?我們的網站建造工具是完美的解決方案。它易於使用,並且能夠根據您的業務需求進行自定義,您可以立即擁有一個專業的網站。
On the money
One of the key difficulties with early e-commerce was exchanging funds, a problem that became more acute when globalization meant people wanted to trade across different currencies, and when businesses sought to reach market niches where there was little history of credit card use. Early systems were bespoke and generally revolved around bank transfers, though as late as 2005 there were still companies that insisted on receiving hard currency, exchanged at the buyer's expense and posted in an envelope. Obviously this was difficult to maintain - it made e-commerce a lot more difficult than traditional shopping - but the niche it created saw new forms of banking begin to emerge. Launched in 1999, PayPal quickly moved ahead of the pack, setting the gold standard for online payment. Although it did require shoppers to have bank accounts and cards, debit cards would do, and banks were far more willing to issue these to customers on low or irregular wages. They were also more accessible to people in poorer countries. What really gave Paypal an advantage over its competitors, however, was the speed with which its developers anticipated how people wanted to shop. The introduction of the Paypal shopping basket system made it easy for them to buy what they wanted in any integrated online store.
Online shopping
The modern online store looks quite different from its early counterparts. Layout has been standardized so customers can quickly find things like the shopping basket and search box. There's an emphasis on pictures, which not only lets people see before they buy but means that language is less of a barrier in the shopping experience. Stores like this can take quite a bit of effort to maintain in the old fashioned way, but professional e-commerce systems, available at very reasonable prices, now enable a lot of the upkeep to be automated, keeping track of things like price changes and whether or not items are in stock. This means business owners can easily engage with the online marketplace and take advantage of improved delivery systems to ship their products all around the world.